1.A brevis introductio MEPS
MEPSMinimum Energy euismod Signa est unum e requisitis imperii Coreani pro industria consumptio electrica productorum.Exsecutio certificationis MEPS innititur Articulis 15 et 19 "Utilizationis Rationale Energy Act" (에너지이용합리화법), et exsecutionem regulae Circulares N. 2011-263 Ministerii Coreani Scientiae Oeconomiae sunt.Secundum hanc postulationem, designata genera productorum in Corea Meridiana vendita necesse est ut MEP requisitis parere, comprehendorefrigerators ",TVs, etc.
The "Utilization of Rational Energy Law" (에너지이용합리화법) recognita est die 27 mensis Decembris anno 2007, faciens "Standby Corea 2010" consilium ab Ministerio Scientiae Oeconomiae et KEMCO (Korea Energy Management Corporation) institutum.In hoc consilio, producta quae postulationem praetereunt E-standby non tamen occurrunt in standby industriae salutaris vexillum, cum pittacio monimento tagged esse debent;si productum signa energiae salutaris occurrit, "Industria Puer" industriae salutaris logo debet apponi.Progressio 22 productorum comprehendit, maxime computers, iter, etc.
Praeter MEPs et e-Standby systemata, Corea quoque summus efficientiam productum certificationis habet.Producta ratio obducta non includunt producta a MEPS et e-Standy non tecta, sed producta quae summus efficientiae certificationis systematis praeterierunt possunt etiam titulus "Energy Boy" uti.Nunc, sunt 44 genera summus efficientiae certificati fructus, maxime soleatus, boilers etaccensis apparatu.
MEPS, e-Standby et summus efficientia producti certificationis probat omnes necessitates perficiendas in laboratorio ab KEMCO designato.Postquam probatio peracta est, relatio test KEMCO in adnotatione subicienda est.Productorum descripserunt informationes publicabuntur in website Coreae Energy Agency.
2.Notes
(1) Si producta categorii MEPS designati non obtineant industriam efficientiam certificationis secundum exigentiam, Coreanica moderatrix auctoritas finem imponere potest usque ad US$ 18,000;
(2)In progressione e-Standby humilis potentia consummationis, si titulus productus monitionis requisitis non occurrit, Coreana moderatrix authoritas finem 5,000 dollariorum per exemplar imponere potest.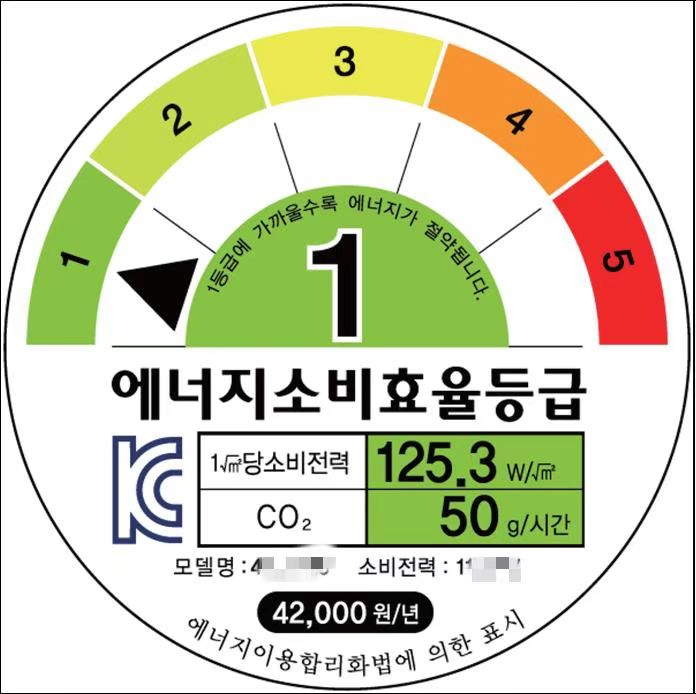 ---
Post tempus: Sep-21-2022